Welcome to the 5th International Symposium on Ultrafast Photonic Technologies (ISUPT2011), which is held at the Fraunhofer Heinrich-Hertz-Institute (HHI) in Berlin, Germany on September. 15th-16th, 2011.

The ISUPT 2011 features 21 invited presentations by eminent speakers from the US, Europe, and Japan. The latest advances in ultrafast photonics are presented, and future directions for research and development will be discussed among the leaders in this field.






This symposium is sponsored by RIEC, NICT, AIST, HHI, u2t Photonics and the VICTORIES program.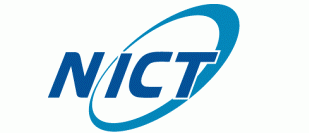 &nbsp
ISUPT 2011 Secretariat

Fraunhofer
Heinrich-Hertz-Institut
Einsteinufer 37
10587 Berlin, Germany

TEL : +49 30 31002 446
FAX : +49 30 31002 250

E-mail : isupt2011@hhi.fraunhofer.de


05 September 2011
Registration closed
Registered participants: 70
30 November 2012
Download of Talks and Pictures available

since March 2013
ISUPT 2013 Website online